Ever since we started techforword, we've been building out the complete guide to using your iPad for interpreting.
That day has finally come!
We're delighted to announce the release of iPads for interpreters: The ultimate guide to mastering your tablet.
And...we're offering a whopping 25% OFF as part of our 72-HOUR LAUNCH SALE!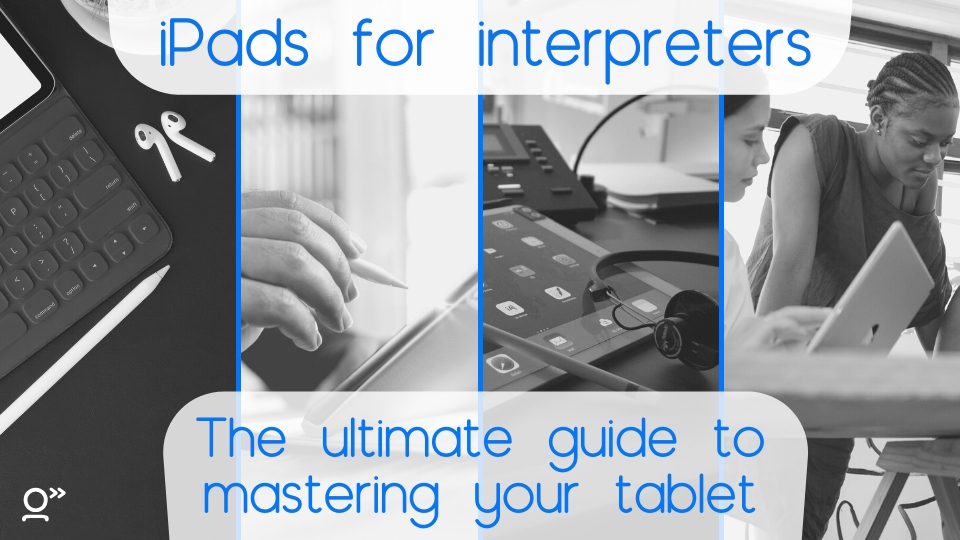 iPads for interpreters: The ultimate guide to mastering your tablet

Want to master tablet interpreting on your iPad? This is the course for you!

In over 70 jam-packed video lessons, you'll learn to:
Nail paperless preparation
Master digital note-taking
Supercharge your simultaneous interpreting assignments, and
Turn your iPad into a productivity powerhouse
This interactive online course is chock-full of content, with more than 60 hands-on exercises to walk you through every step of tablet interpreting.
Bringing together our four courses on every aspect of tablet interpreting, this masterclass includes dozens of videos you can watch as many times as you'd like.
FREE LIVE Q&A SESSION
As a special bonus, sign up for this course - or any of the four courses in our iPad series - before June 17th to join us for a LIVE Q&A session, where we'll answer your questions about tablet interpreting.
Live Q&A: June 17, 5 pm CET / 11 am EST.
SPECIAL OFFER: We're offering our best deal ever - a buy three get one free discount (25% off!) for the next 72 hours only to celebrate the launch of iPads for interpreters. Just click this link and use discount code ULTIMATELAUNCH when you check out.
ONLINE PRACTICE WEBINAR RECORDING
During this week's free webinar, the IBPG and PIPS practice groups answered your questions about practicing interpreting online and we shared tips on the right tech for practice and feedback.
Missed the session? The recording and slides are available on our website.