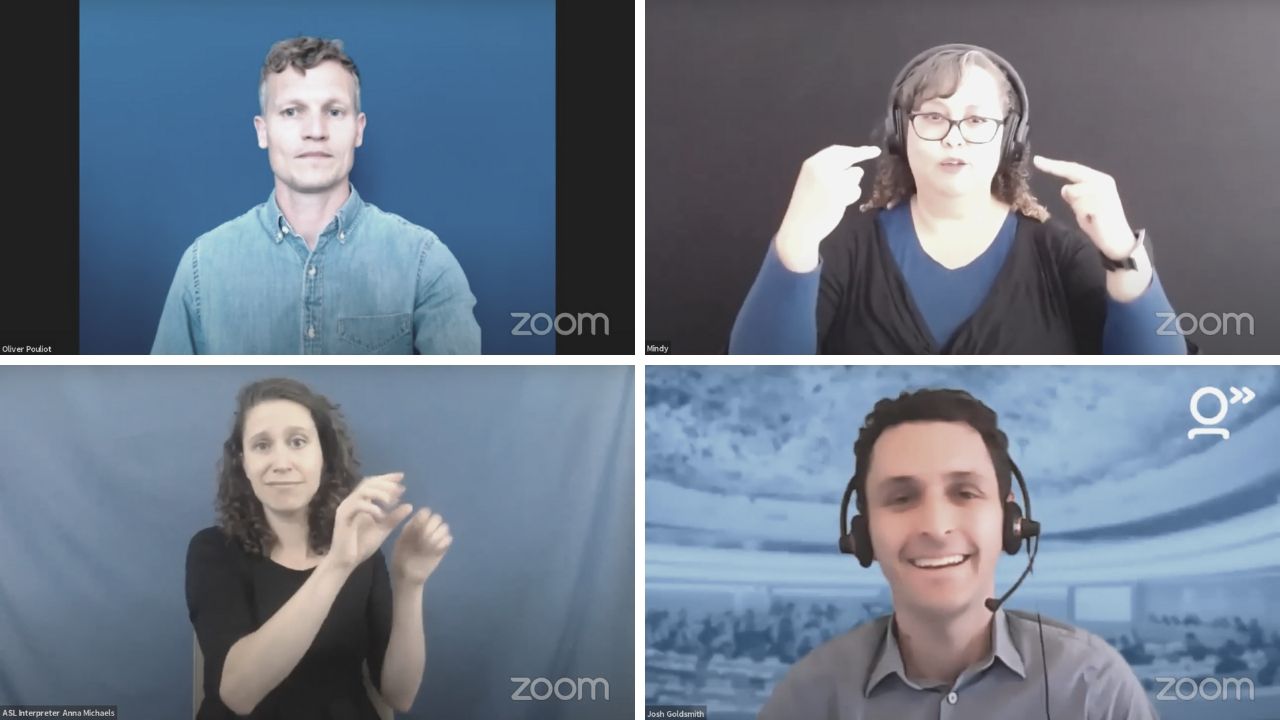 For our third techforword talks webinar, we discussed the tech behind remote sign language interpreting with expert sign language interpreter (and fellow tech geek) Oliver Pouliot.
Missed the session? Check out the video and slides.
This week's webinar was a first for techforword: Our first webinar with sign language interpretation, and our first session with live automatic transcription using otter.ai. An edited version of the subtitles will be uploaded to our YouTube page within 24 hours.

techforword would like to thank Overseas Interpreting for generously providing sign language interpreting for this event. For this week's free webinar, please consider donating to the charity selected by Overseas Interpreting and the interpreters who volunteered their time to make this webinar accessible, the National Alliance of Black Interpreters.

PS. Several of you wrote us to point out a technical glitch that prevented you from taking advantage of our 50% off pre-sale on Remote interpreting from home. We apologize for this error, which has been fixed. To make up for this, we've extended the pre-sale on this course until Friday, June 19th at 5 pm CET.